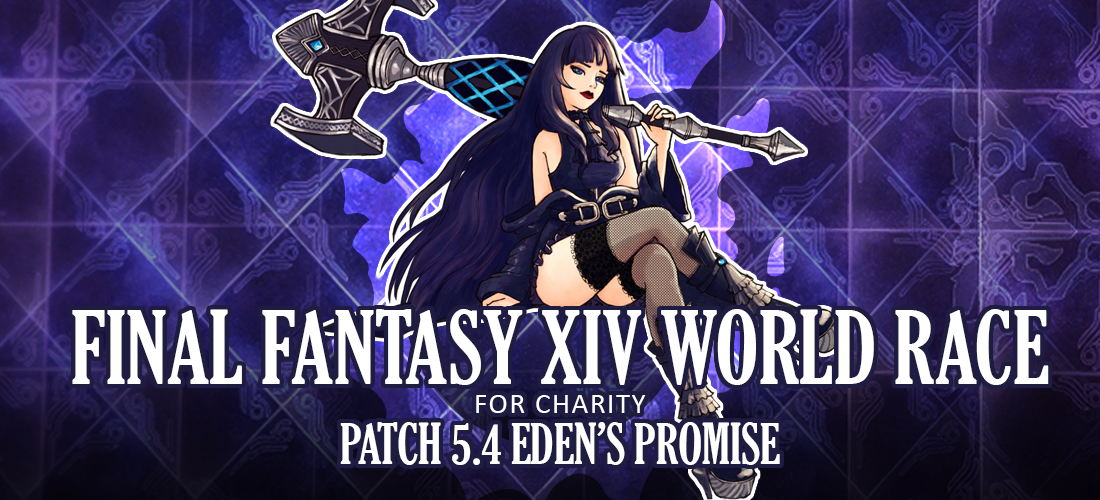 If there are any issues, email frostyffxiv@gmail.com directly.
Table will be cleared shortly before the race. Click to see the list of groups that entered.
Time is listed in GMT. Tier Release = 12/8/2020 10:00 GMT
Reporting is now locked. Doing minor updates with remaining entries and some cross referencing to secure accuracy.
| # | Team Name | Free Company | Datacenter | Region | E9S | E10S | E11S | E12S |
| --- | --- | --- | --- | --- | --- | --- | --- | --- |
| 1 | Thoughts per Second | Radiance | Aether | NA | 2020-12-08 12:34:00 | 2020-12-08 16:05:00 | 2020-12-08 20:10:00 | 2020-12-09 23:53:00 |
| 2 | Krile | (none) | Mana | JP | N/A | N/A | N/A | 2020-12-10 05:27:00 |
| 3 | Runs for Keane's Prog | (none) | Elemental | JP | N/A | N/A | 2020-12-08 22:02:00 | 2020-12-10 06:16:00 |
| 4 | Tempest | Radiance | Aether | NA | 2020-12-08 13:03:00 | 2020-12-08 17:18:00 | 2020-12-08 22:04:00 | 2020-12-10 11:56:00 |
| 5 | E.D.H. 2nd season | mama | Elemental | JP | N/A | N/A | N/A | 2020-12-10 12:55:00 |
| 6 | Entropy | Neverland | Chaos | EU | 2020-12-08 12:39:00 | N/A | 2020-12-08 20:58:00 | 2020-12-10 14:07:00 |
| 7 | Sylink | (none) | Gaia | JP | N/A | N/A | N/A | 2020-12-10 14:08:00 |
| 8 | The Meme Teem | House of Memes | Primal | NA | 2020-12-08 13:11:00 | 2020-12-08 18:28:00 | 2020-12-08 22:54:00 | 2020-12-10 16:16:00 |
| 9 | Paranoia | (none) | Gaia | JP | N/A | N/A | N/A | 2020-12-10 18:44:00 |
| 10 | Ark Angel | Ark Angel | Mana | JP | N/A | N/A | N/A | 2020-12-10 18:45:00 |
| 11 | Say "McDonald's" to skip cutscene | (none) | Aether | NA | 2020-12-08 13:21:00 | 2020-12-08 16:22:00 | 2020-12-08 21:33:00 | 2020-12-10 18:48:00 |
| 12 | Umjunsik | (none) | Elemental | JP | N/A | N/A | N/A | 2020-12-10 19:46:00 |
| 13 | CloudPlayer | (none) | Mana | JP | N/A | N/A | N/A | 2020-12-10 20:33:00 |
| 14 | Seasons of Sickness | (none) | Aether | NA | N/A | N/A | N/A | 2020-12-10 22:21:00 |
| 15 | Sanctum | Sanctum | Light | EU | 2020-12-08 13:48:00 | 2020-12-08 18:14:00 | 2020-12-09 00:18:00 | 2020-12-11 00:30:00 |
| 16 | Unreal | Unreal | Primal (Behemoth) | NA | 2020-12-08 13:15:00 | 2020-12-08 17:30:00 | 2020-12-08 22:51:00 | 2020-12-11 02:22:00 |
| 17 | Lidl Entertainment | BlackJack | Chaos | EU | 2020-12-08 13:22:00 | 2020-12-08 18:38:00 | 2020-12-09 01:23:00 | 2020-12-11 02:57:00 |
| 18 | Bacon Lettuce Mika with Senpai? | Aeon | Aether | NA | N/A | 2020-12-08 17:17:00 | 2020-12-08 22:42:00 | 2020-12-11 03:21:00 |
| 19 | One Ace | (none) | Gaia (Tiamat) | JP | 2020-12-08 13:01:00 | 2020-12-08 18:04:00 | 2020-12-08 23:26:00 | 2020-12-11 03:32:00 |
| 20 | Last Impression | (none) | Aether | NA | 2020-12-08 14:25:00 | 2020-12-08 19:37:00 | 2020-12-09 02:20:00 | 2020-12-11 07:45:00 |
| 21 | Rain Drops | Nyos-familia | Mana | JP | 2020-12-08 13:16:00 | 2020-12-08 19:13:00 | 2020-12-09 00:35:00 | 2020-12-11 08:52:00 |
| 22 | Stardust Raiders | Love Lounge | Chaos | EU | 2020-12-08 14:32:00 | N/A | 2020-12-09 01:07:00 | 2020-12-11 12:37:00 |
| 23 | Lali-Ho! | (none) | Mana | JP | N/A | N/A | N/A | 2020-12-11 13:27:00 |
| 24 | Celestial Being | (none) | Mana | JP | N/A | N/A | N/A | 2020-12-11 13:44:00 |
| 25 | AoL | AoL | Mana | JP | N/A | N/A | N/A | 2020-12-11 14:09:00 |
| 26 | Riceomatic | Axiomatic | Chaos | EU | 2020-12-08 13:48:00 | 2020-12-08 19:01:00 | 2020-12-09 01:21:00 | 2020-12-11 15:47:00 |
| 27 | Elitists Anonymous | (none) | Primal | NA | 2020-12-08 14:01:00 | 2020-12-08 19:02:00 | 2020-12-09 00:45:00 | 2020-12-11 17:04:00 |
| 28 | The Sleeping Octet | Otherworld | Light | EU | 2020-12-08 14:35:00 | 2020-12-08 20:28:00 | 2020-12-09 02:21:00 | 2020-12-11 17:17:00 |
| 29 | INHAMEZ | (none) | Gaia | JP | N/A | N/A | N/A | 2020-12-11 18:06:00 |
| 30 | Oversleepers | (none) | Primal | NA | 2020-12-08 13:58:00 | 2020-12-08 18:43:00 | 2020-12-09 00:13:00 | 2020-12-11 19:30:00 |
| 31 | Widepeepohappy | (none) | Aether | NA | 2020-12-08 13:56:00 | N/A | N/A | 2020-12-11 22:02:00 |
| 32 | Swamp Squad | (none) | Chaos | EU | N/A | N/A | N/A | 2020-12-11 22:18:00 |
| 33 | Smells Like Team Spirit | (none) | Chaos | EU | N/A | N/A | N/A | 2020-12-11 21:51:00 |
| 34 | Uber Eats | Uber Eats | Aether | NA | N/A | N/A | N/A | 2020-12-11 22:02:00 |
| 35 | No Profanity | Unity | Chaos (Moogle) | EU | 2020-12-08 15:26:00 | 2020-12-08 22:57:00 | 2020-12-09 11:08:00 | 2020-12-12 01:10:00 |
| 36 | Neko's Monkey Sanctuary | (none) | Aether | NA | N/A | N/A | N/A | 2020-12-12 01:13:00 |
| 37 | Team Pffft Gaming | (none) | Aether | NA | 2020-12-08 13:53:00 | 2020-12-08 19:11:00 | 2020-12-09 04:32:00 | 2020-12-12 03:08:00 |
| 38 | No Hit | (none) | Aether | NA | N/A | N/A | N/A | 2020-12-12 04:42:00 |
| 39 | Dropped My Taco | (none) | Aether | NA | 2020-12-08 15:12:00 | 2020-12-08 19:44:00 | 2020-12-09 02:25:00 | 2020-12-12 07:02:00 |
| 40 | Chaotic Neutral | (none) | Aether | NA | 2020-12-08 14:56:00 | 2020-12-08 19:53:00 | 2020-12-09 14:36:00 | 2020-12-12 07:44:00 |
| 41 | Initial DPS | Sun Zu | Light | EU | 2020-12-08 15:08:00 | 2020-12-08 22:22:00 | 2020-12-09 14:28:00 | 2020-12-12 11:34:00 |
| 42 | Who asked? | (none) | Chaos | EU | N/A | N/A | N/A | 2020-12-12 12:20:00 |
| 43 | も"い"っ! | (none) | Mana | JP | N/A | N/A | N/A | 2020-12-12 14:31:00 |
| 44 | Nexus | (none) | Elemental (Carbuncle) | JP | 2020-12-08 14:47:00 | 2020-12-08 20:22:00 | 2020-12-09 07:40:00 | 2020-12-12 10:53:00 |
| 45 | DelHiroro | (none) | Mana | JP | N/A | N/A | N/A | 2020-12-12 13:13:00 |
| 46 | GR12 | (none) | Gaia | JP | N/A | N/A | N/A | 2020-12-12 15:26:00 |
| 47 | Its Ryder | (none) | Chaos | EU | N/A | N/A | N/A | 2020-12-12 16:11:00 |
| 48 | Choconodia | Choconodia | Mana | JP | N/A | N/A | N/A | 2020-12-12 16:49:00 |
| 49 | Graveyard | Graveyard | Mana | JP | N/A | N/A | N/A | 2020-12-12 16:52:00 |
| 50 | Shardbert Larbert | (none) | Chaos | EU | 2020-12-08 14:58:00 | 2020-12-08 22:00:00 | 2020-12-09 16:33:00 | 2020-12-12 16:53:00 |
| 51 | Paradise Lost | Paradise Lost | Chaos | EU | N/A | N/A | N/A | 2020-12-12 17:02:00 |
| 52 | The Meta Knights | (none) | Light | EU | N/A | N/A | N/A | 2020-12-12 17:44:00 |
| 53 | Chimpan's Forest | Chimpan's Forest | Mana | JP | N/A | N/A | N/A | 2020-12-12 19:04:00 |
| 54 | Raspberrysmores | (none) | Aether | NA | N/A | N/A | N/A | 2020-12-12 19:12:00 |
| 55 | Lost Sheep | Lost Sheep | Elemental | JP | N/A | N/A | N/A | 2020-12-12 19:56:00 |
| 56 | BM Squad | Nintendo Switch | Elemental | JP | N/A | N/A | N/A | 2020-12-12 19:59:00 |
| 57 | Luminosity | Luminosity | Aether | NA | 2020-12-08 15:37:00 | 2020-12-08 22:40:00 | 2020-12-09 20:25:00 | 2020-12-12 21:08:00 |
| 58 | No Thoughts Head Empty | (none) | Crystal | NA | N/A | N/A | N/A | 2020-12-12 21:51:00 |
| 59 | Crow's Murder | Abysm | Primal | NA | 2020-12-08 15:51:00 | 2020-12-08 23:02:00 | 2020-12-09 16:46:00 | 2020-12-12 22:04:00 |
| 60 | #blamerah | (none) | Crystal | NA | 2020-12-08 14:59:00 | 2020-12-08 21:29:00 | 2020-12-09 16:42:00 | 2020-12-12 23:04:00 |
| 61 | Octosquint Travelers | (none) | Primal | NA | N/A | 2020-12-09 05:47:00 | 2020-12-10 03:11:00 | 2020-12-13 09:03:00 |
| 62 | Bacon Lettuce Muscle with Shannon | (none) | Mana | JP | 2020-12-08 15:24:00 | 2020-12-08 19:31:00 | 2020-12-09 02:42:00 | 2020-12-13 10:29:00 |
| 63 | Sad Dragoon Noises | Ensemble | Chaos | EU | N/A | N/A | N/A | 2020-12-13 12:49:00 |
| 64 | さかっぺ窃盗団 | (none) | Gaia | JP | 2020-12-08 16:25:00 | 2020-12-09 07:21:00 | 2020-12-09 18:32:00 | 2020-12-13 13:49:00 |
| 65 | Ephemeral | Ephemeral | Chaos | EU | 2020-12-08 14:44:00 | 2020-12-08 19:53:00 | 2020-12-09 14:37:00 | 2020-12-13 16:07:00 |
| 66 | DoingTheUsual | (none) | Chaos | EU | 2020-12-08 17:29:00 | 2020-12-09 10:49:00 | 2020-12-09 20:39:00 | 2020-12-13 16:38:00 |
| 67 | 0% risk | Bom Boko | Aether | NA | 2020-12-08 16:47:00 | 2020-12-08 23:58:00 | 2020-12-09 19:54:00 | 2020-12-13 19:09:00 |
| 68 | Heal LB Strat | (none) | Chaos | EU | N/A | N/A | N/A | 2020-12-13 21:18:00 |
| 69 | Armchair Mentors | (none) | Primal | NA | 2020-12-08 17:12:00 | 2020-12-09 00:24:00 | 2020-12-09 23:57:00 | 2020-12-13 22:54:00 |
| 70 | Twinning Coverband | (none) | Light | EU | N/A | N/A | N/A | 2020-12-14 02:00:00 |
| 71 | ConcernFroge (or Safety Helmet 2.0) | (none) | Light | EU | 2020-12-08 17:51:00 | 2020-12-09 16:43:00 | 2020-12-10 16:03:00 | 2020-12-14 02:06:00 |
| 72 | Toast Break | Raindrops | Aether | NA | 2020-12-08 17:12:00 | 2020-12-09 03:08:00 | 2020-12-09 23:08:00 | 2020-12-14 03:06:00 |
| 73 | I watched a Mr. Happy guide | Bongo Squad | Aether | NA | N/A | N/A | N/A | 2020-12-14 05:12:00 |
| 74 | dAmAgE VaRiAnCe | Aeon | Aether | NA | 2020-12-08 14:51:00 | 2020-12-08 20:31:00 | 2020-12-09 03:47:00 | 2020-12-14 06:37:00 |
| 75 | Ulti|Mania | (none) | Aether | NA | 2020-12-08 17:01:00 | 2020-12-08 22:35:00 | 2020-12-09 18:51:00 | 2020-12-14 07:35:00 |
| 76 | Simply | (none) | Elemental | JP | 2020-12-09 02:28:00 | 2020-12-09 10:26:00 | 2020-12-10 09:35:00 | 2020-12-14 12:05:00 |
| 77 | Mitsumi's OnlyFans | Boomer Central | Chaos | EU | 2020-12-08 16:24:00 | 2020-12-09 10:05:00 | 2020-12-10 09:44:00 | 2020-12-14 21:01:00 |
| 78 | Chocolate Milk | (none) | Crystal | NA | 2020-12-08 17:45:00 | 2020-12-09 18:33:00 | 2020-12-10 19:20:00 | 2020-12-14 22:20:00 |
| 79 | Bazinga! POGB | (none) | Primal | NA | 2020-12-09 04:34:00 | N/A | 2020-12-10 23:56:00 | 2020-12-15 00:05:00 |
| 80 | Teddytubbies | (none) | Elemental | JP | N/A | N/A | 2020-12-09 03:55:00 | N/A |
| 81 | Team Unknown Name | (none) | Chaos | EU | 2020-12-08 15:23:00 | 2020-12-08 20:00:00 | 2020-12-09 13:44:00 | N/A |
| 82 | Nightshift | Nightshift | Chaos | EU | 2020-12-08 16:03:00 | 2020-12-09 00:31:00 | 2020-12-09 15:33:00 | N/A |
| 83 | Lutz | (none) | Gaia | JP | 2020-12-08 15:45:00 | 2020-12-09 12:12:00 | 2020-12-09 17:38:00 | N/A |
| 84 | Cat Girls OwO | (none) | Aether | NA | 2020-12-08 18:50:00 | 2020-12-09 03:59:00 | 2020-12-09 22:57:00 | N/A |
| 85 | Stardust | Stardust | Chaos | EU | 2020-12-08 15:56:00 | 2020-12-09 11:21:00 | 2020-12-09 23:09:00 | N/A |
| 86 | Blarg Zombie | (none) | Aether | NA | 2020-12-08 15:18:00 | 2020-12-08 21:30:00 | 2020-12-09 23:11:00 | N/A |
| 87 | Sounds Like A Player Problem | SLAPP | Aether | NA | 2020-12-08 15:42:00 | 2020-12-09 04:16:00 | 2020-12-10 06:09:00 | N/A |
| 88 | Absolute Unit | Absolute Unit | Primal | NA | 2020-12-08 16:46:00 | 2020-12-09 03:41:00 | 2020-12-10 08:15:00 | N/A |
| 89 | Bready2Die | (none) | Light | EU | 2020-12-08 16:41:00 | 2020-12-09 13:28:00 | 2020-12-10 13:10:00 | N/A |
| 90 | Smaller Hitbox | (none) | Primal | NA | 2020-12-09 05:36:00 | 2020-12-10 02:52:00 | 2020-12-11 03:39:00 | N/A |
| 91 | Paissa Patrol | (none) | Aether | NA | 2020-12-08 19:00:00 | 2020-12-09 05:54:00 | 2020-12-11 06:00:00 | N/A |
| 92 | Theory of Boss Relativity | (none) | Aether | NA | 2020-12-09 04:39:00 | 2020-12-10 04:42:00 | 2020-12-11 06:34:00 | N/A |
| 93 | Meekus Cat Fan Club | (none) | Aether | NA | 2020-12-09 04:10:00 | 2020-12-09 20:24:00 | 2020-12-11 07:08:00 | N/A |
| 94 | The Twilight | (none) | Elemental | JP | 2020-12-08 19:51:11 | 2020-12-09 16:36:00 | 2020-12-11 09:44:00 | N/A |
| 95 | You Pick The Damn Name | (none) | Aether | NA | 2020-12-09 21:00:00 | 2020-12-10 17:33:00 | 2020-12-11 17:55:00 | N/A |
| 96 | Tinybrain Ltd | (none) | Light | EU | 2020-12-08 22:03:00 | N/A | 2020-12-11 22:09:00 | N/A |
| 97 | Revenge | Mogsguard | Aether | NA | 2020-12-10 04:16:00 | 2020-12-11 00:03:00 | 2020-12-12 08:22:00 | N/A |
| 98 | Anonymous | Anonymous | Chaos | EU | 2020-12-09 19:32:00 | N/A | 2020-12-12 22:38:00 | N/A |
| 99 | Cokaine | Backstreet Boys | Chaos | EU | 2020-12-08 13:56:00 | 2020-12-08 18:25:00 | N/A | N/A |
| 100 | What's the Lore? | What's the Lore? | Aether (Sargatanas) | NA | N/A | 2020-12-09 05:39:00 | N/A | N/A |
| 101 | Pray the Gray Away | (none) | Light | EU | 2020-12-08 21:33:00 | 2020-12-09 21:32:00 | N/A | N/A |
| 102 | Prog Frogs | (none) | Aether | NA | 2020-12-09 04:37:00 | 2020-12-10 04:22:00 | N/A | N/A |
| 103 | Kind of Obscure Woods | (none) | Aether | NA | 2020-12-09 08:15:00 | 2020-12-11 02:18:00 | N/A | N/A |
| 104 | goinape | (none) | Aether | NA | 2020-12-08 13:39:00 | N/A | N/A | N/A |
| 105 | ONE SHOTS | Nyani | Elemental | JP | 2020-12-08 17:29:00 | N/A | N/A | N/A |
| 106 | State of Inefficient Technology (SIT) | Various | Elemental | JP | 2020-12-08 17:32:00 | N/A | N/A | N/A |
| 107 | Clear for 9 | (none) | Aether | NA | 2020-12-08 18:44:00 | N/A | N/A | N/A |
| 108 | Innocent Blonde Milf and Friends | Semi World Prog | Crystal | NA | 2020-12-08 19:05:00 | N/A | N/A | N/A |
| 109 | Hardcore Casual | Stand in the Red | Aether | NA | 2020-12-09 04:38:00 | N/A | N/A | N/A |
| 110 | SeeD | SeeD | Chaos | EU | 2020-12-09 20:30:00 | N/A | N/A | N/A |
| 111 | Not Quite Dead | Not Quite Dead | Light | EU | 2020-12-09 23:02:00 | N/A | N/A | N/A |
| 112 | Fruit Basket | (none) | Aether | NA | 2020-12-10 01:01:00 | N/A | N/A | N/A |
| 113 | Blame Twitter | (none) | Elemental | JP | 2020-12-10 03:59:00 | N/A | N/A | N/A |
| 114 | Brave Reborn | Brave Reborn | Primal | NA | 2020-12-10 03:44:00 | N/A | N/A | N/A |